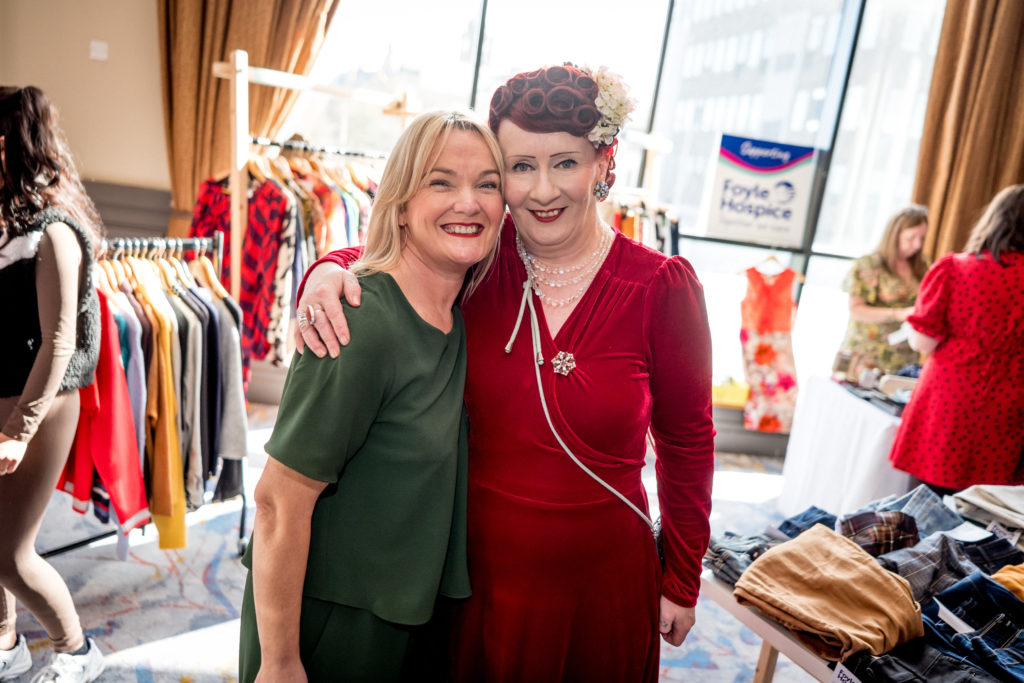 Vintage, new and preloved Fashion
Foyle Hospice has five preloved shops which have an amazing selection of preloved, new, and vintage fashion in all shapes and sizes. 
From clothes, coats, shoes and accessories for men, women and children, our shops have something for everyone – the latest fashion and vintage threads at a fraction of the cost!
Each year we hold a Vintage Fair which showcases the stunning selection of clothes, shoes, and accessories we have on sale in our shops. From designer fashion to 1950's coats, our shop is a thrifter's paradise. Everything you see in the pictures below can be found in a Foyle Hospice Charity Shop! For special occasions, everyday wear, seasonal fashion, or one-off unique items, we have it!