The concept of a Hospice for the North West of Ireland was triggered by local GP Dr Tom McGinley when visiting an 18 year old man dying of terminal cancer. Dr Tom felt, not only his own inadequacy, but also that of the Health Service in general at being unable to provide the necessary care for this young man. This failure became a personal challenge which subsequently became the vision of a Hospice for the area. A small steering committee was set up in early 1984 and intense fundraising started in earnest.
Homecare team set up in 1985 with the appointment of 2 specialist palliative homecare nurses.
Opening of 12 bedded In-Patient Unit on 21st June 1991.
Opening of Day Care Centre in 2001.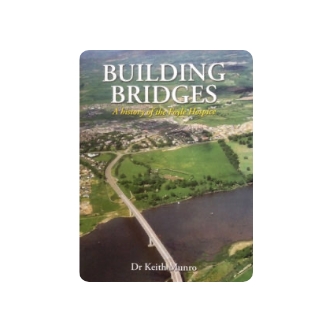 'Building Bridges' written by Dr. Keith Munro on the history of Foyle Hospice is available for sale.
For further details please call the Fundraising Centre, or buy online at the link below.